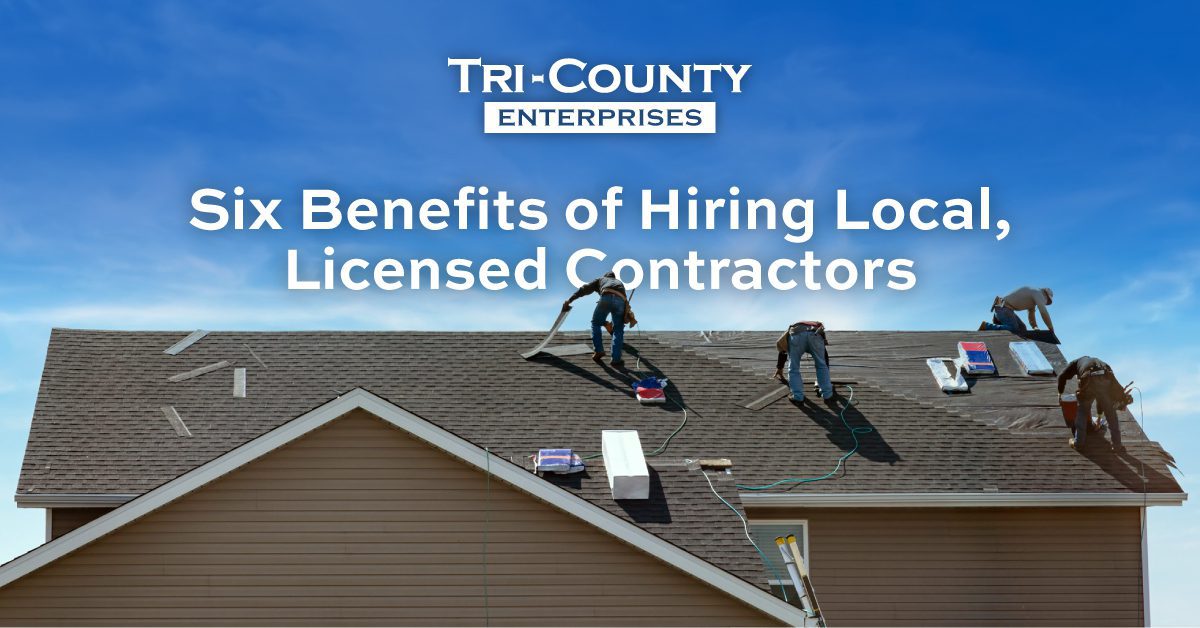 We're all trying to save a little money here and there, but there are times when choosing the cheapest option ends up costing more in the end. If you live around Cedar Rapids, you likely know or heard of someone who got their roof and/or siding replaced after the derecho by an out-of-town crew—but when the job wasn't finished or wasn't done correctly, that crew was nowhere to be found. In fact, we were called in to fix a number of those half-done and poorly done jobs. These sorts of issues rarely happen when hiring licensed, local contractors. Below are six more benefits that come with hiring local, licensed contractors.
1.  Licensed contractors are insured, which protects you from any liability.
Contractors in the state of Iowa are required to show proof of insurance in order to become licensed or to renew a license. When doing a potentially dangerous job like roofing, insurance is always a good idea—but if your roofer doesn't have insurance and someone gets injured or something is damaged, it's possible that you, as the homeowner, could be liable since the injury or damage occurred on your property.
2.  Local contractors are familiar with local codes and regulations.
The last thing you want to happen when you get a new roof, new siding, or a new deck is to find out after the fact that the contractor you hired didn't get the correct permits or that the finished product doesn't meet local codes, which could lead to homeowner fines. This shouldn't be an issue when you hire local contractors. They know what local regulations need to be followed because they've been through the process many times.
3.  Local contractors understand your local climate and the products and methods that work best in that climate.
When roofers travel around the country chasing storms, they're never in a place long enough to understand the yearly cycle of weather changes. But understanding these changes is essential for contractors working on the exterior of your home.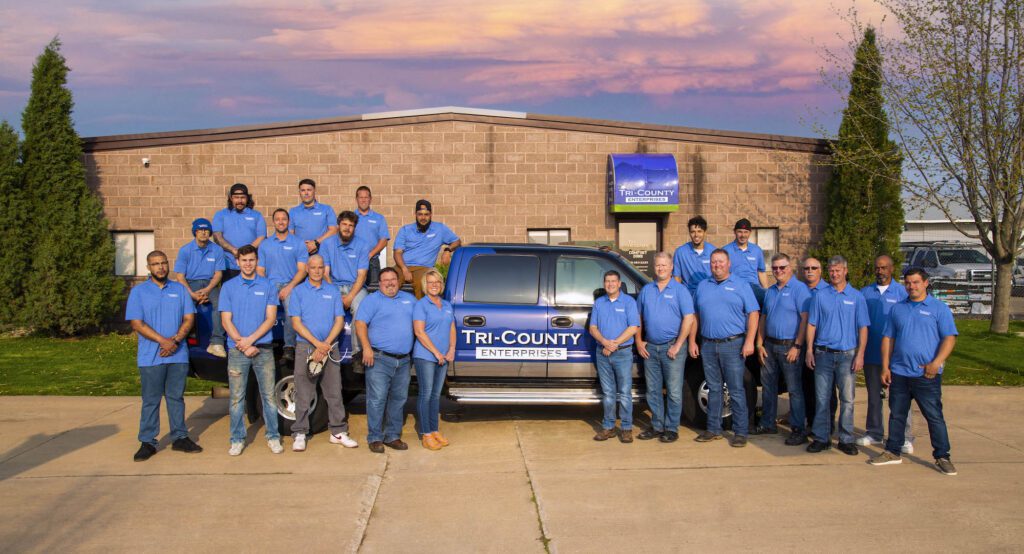 4.  You know where to find local contractors if an issue arises after the fact.
When you choose local contractors with a brick-and-mortar location in your area, you can find them if you need to. But if you hire storm chasers who leave town as soon as they are done, there's very little chance that you will be able to contact them if the work isn't done correctly or if it doesn't get finished at all.
5.  Hiring licensed contractors helps avoid scams.
When you hire a licensed, local contractor, you can find all of their information through the state's licensing agency or file a report with the state board if needed. This helps avoid scams because unlicensed contractors could skip town after taking your money and not doing any of the work they promised—and there's almost no recourse for homeowners.
>>> Look up contractor licenses in the state of Iowa. Click the search below:

6.  With local contractors, you can see their past work and talk to their past customers.
Every contractor will tell you they do great work, but when you hire a local contractor, you don't have to take their word for it; you can see their work for yourself. It's also likely that if you ask around, you can find someone who worked with them previously and get an outside opinion.
Make sure you're working with licensed, local professionals when it's time for a new roof, siding, deck, or windows and doors. When you work with Tri-County, we'll take care of materials, building permits, installation, cleaning up, and anything else that's needed. Plus, you'll get the quality of customer service and workmanship that people have come to expect from Tri-County's 25 years of service. But don't take our word for it. Ask around and take a look when you see a Tri-County sign in a neighbor's yard. You can even start by reading some of our online reviews. If you're ready to start thinking about your next exterior project, give Tri-County a call or reach out online, and we can help upgrade your home's curb appeal with the quality of work and materials that will protect your home for years to come.
Read more about what it's like working with Tri-County: