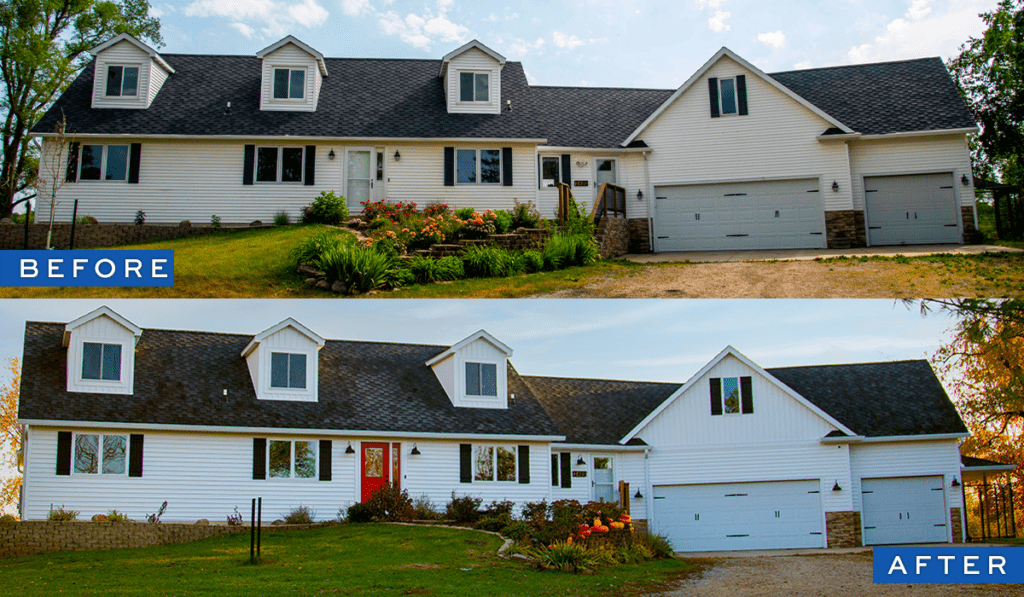 You won't see Tri-County billboards plastered all around town. That's because most of our business comes to us through word of mouth. Customers who love their new exterior and appreciate the ease of working with Tri-County tend to talk about it to friends and neighbors.
This isn't by coincidence. We've been working with homeowners in the Cedar Rapids area since 1998, which lends us as much, or more, credibility than any exteriors company in the Corridor. And since 1998, we've been refining our process so we are able to work more efficiently and create an experience that is so easy and streamlined that customers come to us because of the ease of their personal experience.
We could talk all day about ways we've grown over the last two decades and how we have done it with the customer in mind every step of the way. But we've learned over the years that talk is cheap—so we prefer to let our work speak for us. We can't take you on-site with us, but we can show what a Tri-County transformation looks like.
The home below is located just outside Cedar Rapids. The homeowners contacted us knowing they needed a new roof. After going over their options, they decided on Malarkey's Windsor line that's made with Scotchgard. The homeowners also wanted new siding and windows (we even added windows that weren't previously there). We added a new front door that's red and really pops. And don't miss the new exterior light fixtures we added after residing. When the homeowners found out that we didn't just do Comfort Zone under decking but now do decking as well, they were more than ready to upgrade their old deck.
If the images don't slide automatically, use the arrows on the side to see how Tri-County transformed this home.
Interested in your own Tri-County Transformation?
Looking to upgrade your roof, siding, windows, doors, deck, the space under your deck and almost anything else on the exterior of your home. Contact us for a free estimate.