When the Iowa winter kicks in, most exterior companies shut it down for the season. But over the decades we learned how important the offseason is for refining our process. This is a time when we can take the feedback we have gotten from customers and our employees out in the field and use that to make sure all parts of our operation are working together seamlessly. When all parts are working together, it creates a customer experience that our customers rave about. The goal of our proven process is to get the job done right, with the highest quality finished product, in order to create the best customer experience possible. This is why so many homeowners trust Tri-County, no matter if they need a new roof, updated siding, or upgraded windows.
Step 1: The Estimate — on-site, in-person
The first, and one of the most important aspects of the in-person estimate is to listen. Before we tell you what you need, we want to understand your vision and budget. Only after we understand this will our expert estimator begin to work through options with you.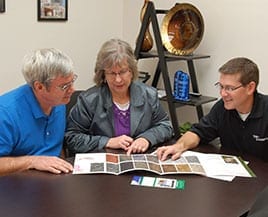 Step 2: The Estimate — a transparent plan
After our estimator has discussed your vision and budget, and fully understands the scope of your project, he will take detailed measurements and identify any potential challenges that the Tri-County team will need to consider before starting work. After gathering as much information as possible, our estimator will consider the best materials for your specific project. Customers are then provided with an estimate that is clear, transparent, and that aligns with your budget and goals.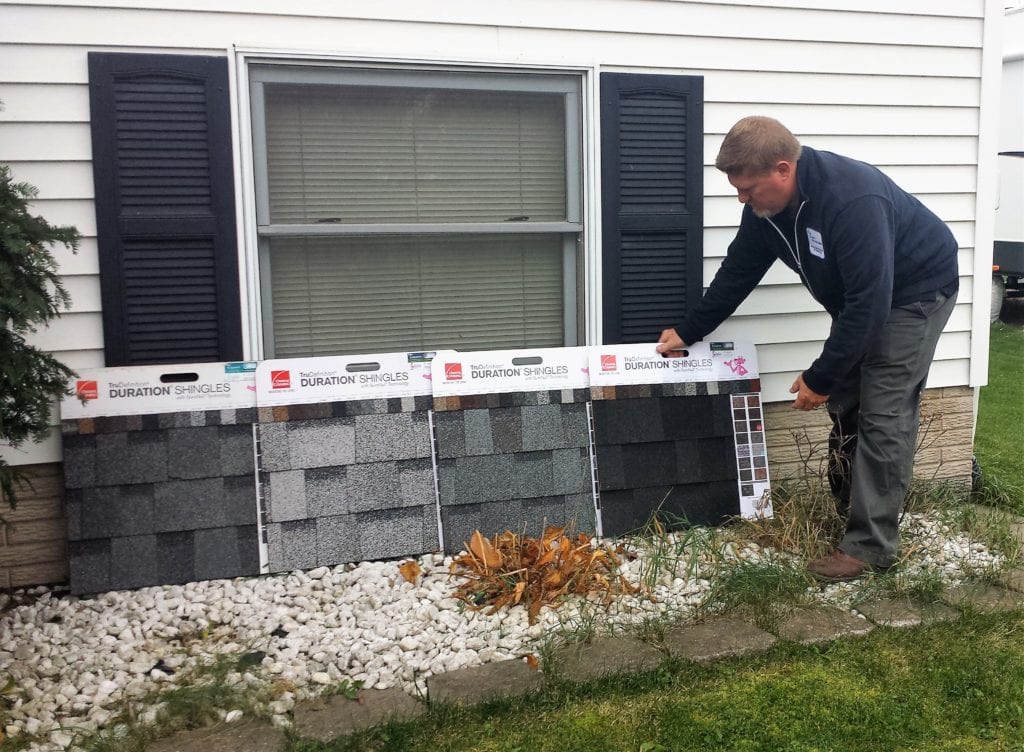 Step 3: Your Dedicated Project Manager
Once you approve the estimate and materials, you will receive a dedicated project manager, who will oversee your project from start to finish. With something as important as your home or business, we know you'll have questions throughout the process. We also know how frustrating it can be to have questions and not know who to ask. Once you connect with your project manager, you won't have to worry about any of that, because they are there to answer any questions, and make sure the work meets Tri-County's quality standards.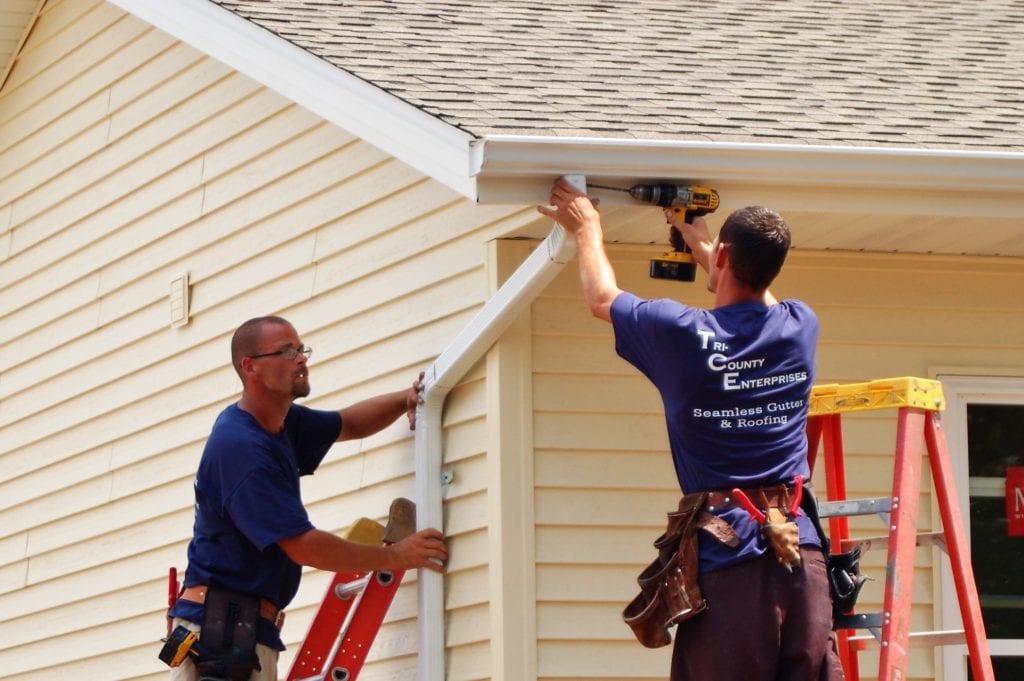 Step 4: Efficiency, Transparency, and Quality
Over the last 20 years the quality of our work and customer experience speak for themselves. Because we stand by the quality of our work, we want our customers to be able to check-in on their project at any time. This is why we provide you with a customer portal that allows you to see the progress that's been made on your project, as well as what orders for materials have been placed.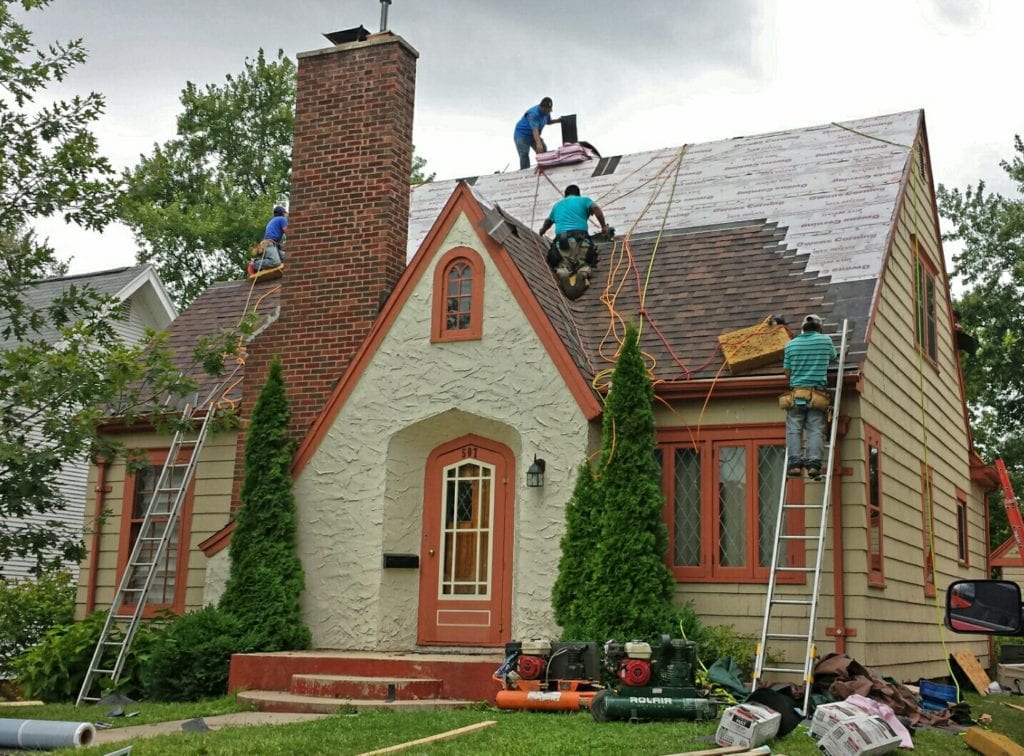 The Finished Product
When our team has finished the work, your project manager makes sure everything is cleaned up and the project site looks just as good as it did before we arrived. We want your experience to feel just as good as your new roof, siding, and/or windows look.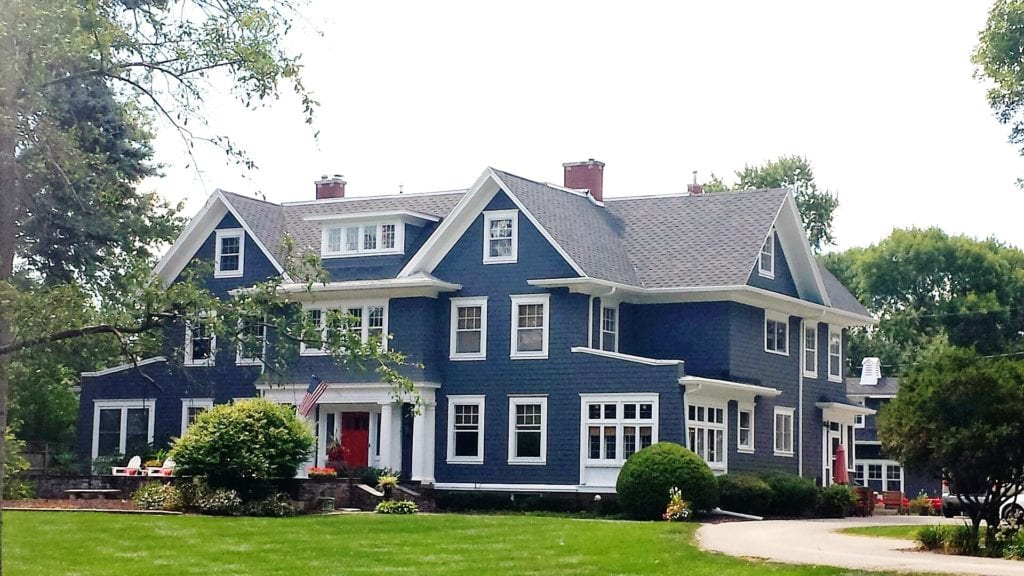 Don't Take Our Word for It. Hear from Real Tri-County Customers:
Testimonials
What Our Customers Say
I can't say enough positive things about my experience with Tri-County. From the first visit and estimate with Tom last fall (2018), through the project work (re-sloping my gutters, new roof, gutter covers), everything has gone smoothly and efficiently. They are extremely responsive to questions via their website contact form, which I appreciate. Once my roofing project was scheduled, the dumpster arrived early that morning, the work team was on-site by 7:00 a.m., and my new roof was DONE by around noon that same day! Mitch was the last to leave and was extremely thorough about site clean-up. I've communicated and dealt with Tom, Chad, Mitch, and Branden and everyone was friendly and helpful. I absolutely recommend Tri-County.
Estimate person who came out was very knowledgeable about the products and made great recommendations.
I was most satisfied with their ability to stay within the budget and still deliver a quality project/product. Their products and service were top notch. Professional and beautiful quality.
We had hail damage on our house and garage and this was the first time that we had to deal with these items. You hear horror stories about contracting companies but I can say the exact opposite about Tri-County Enterprises. I spoke with Brandon and he worked great me and with my insurance company to get my roofs, gutters and screens fixed. The crews that came out to our house were extremely professional and replaced our roofs, gutters and screens with quality products and their clean up was quite impressive, like they were not even there. Mandy did a wonderful job with answering any questions I had about payment processing and emailing me updated invoices so I could send off to our insurance company.
I was most satisfied that Tri-County Enterprises was timely, returned calls, and were on time when they came out to give quotes. I've used them several times for several projects. I've always had good luck.
We were looking for a metal roof and we looked on the internet. They were professional, the quality of work was good, and they were done on the time they promised.
Tri-County is not the typical roofing company. In 35 years of home ownership I would never have put roofers as my favorite people to work with. This company totally changed that experience and if we ever have another project there is no question about whom we would choose.
I've dealt with some roofing companies in the past and always seemed to dread it. It was a pleasure to have these guys work for us. They were courteous. No questions was belittling to them. They worked really, really efficiently and hard.
Tri-County exceeded our expectations at every opportunity. Branden always showed a thorough knowledge of his product and crew, and was constantly available to answer any of our concerns before, during, and after the project completion. The roofing crew went above and beyond to demonstrate professionalism, diligence, and respect for both myself and our property. I would unconditionally recommend them to anyone.
I hope Tri-County continues with the success they should be given. They certainly are a unique company. Whatever else they do, I'm sure they do it in the same manner. I'm always glad to give them a plus because they deserve it.