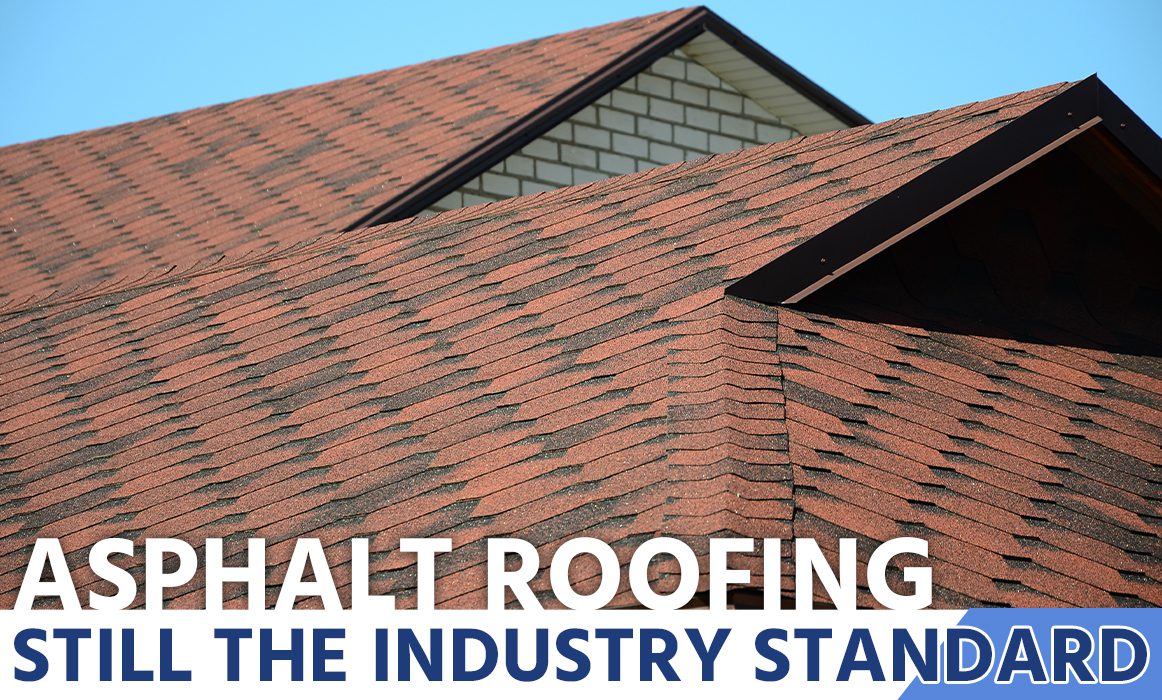 Your home's roof is most likely an asphalt shingle roof. That's the norm for most residential neighborhoods throughout eastern Iowa, and for every four out of five homes in the U.S. Below are some of the reasons asphalt shingles remain the industry standard to this day and things you can do to maintain your roof for an even longer life span.
Halt! What Exactly Makes a Shingle, Asphalt?
Normally, asphalt shingles start as a pad of fiberglass or other organic fiber material. Then, they are coated in asphalt which makes them resistant to moisture. The final step for the shingles is receiving a coat of a mixture of mineral granules and crushed stone. The purposes of this granule mixture coating are to make the shingles tougher and longer-lasting, protect your shingles from sunlight damage, and last but not least – give your shingles some color!
Speaking of Color
Here are a few quick tips to keep in mind when you're choosing a color for your roof.
Lighter colored shingles deflect sunlight, while darker colored shingles absorb it. This can make a big difference in your attic and home temperatures, as well as your costs for heating and cooling your home.
Depending on the style of your home, sometimes darker colors can make a home look smaller, while lighter colors can make a home look larger.
Make sure to check your HOA and/or subdivision rules to confirm there's no color restrictions in your neighborhood.
If you're having trouble deciding on a color for your roof –  Malarkey Roofing, one of the high-quality shingles Tri-County uses for roofing installations – has a virtual Roof Designer that you can see all the color options they provide right on your very own home.
Learn How Malarkey's Asphalt Polymer is Made:

How Long Should an Asphalt Roof Last?
An asphalt roof, that's properly installed by Tri-County, should last a minimum of 20 years. Keeping up with the minimal maintenance needed can help stretch those 20 years even further. Even if there's no visible damage to an asphalt roof, it's still important to have regular inspections and conduct regular routine maintenance. Below are three ways to keep your asphalt roof up to par and able to provide the best protection for your home.
1.) Cleaning
We're going to focus on cleaning asphalt shingles. However, it is just as important to make sure to perform regular cleaning on the entire roofing system (gutters, vents, flashing, downspouts, chimney's, etc.) in order to keep your roof functional and looking good.
Cleaning debris off your roof should be done after it's exposed to elements like hail, or even heavy winds. The two best ways to do this are to use a blower or outdoor broom, but remember to blow or sweep down the roof to avoid pushing dust and debris under the shingles. If you're hesitant about the safety of cleaning your roof, hire a professional to do it.
Find moss on your roof while cleaning the shingles? See how to get the moss off your roof and keep it off.

2.) Inspecting
It's recommended to have your roof inspected by a professional two times per year – usually in the spring and fall. They will look for problems, both big and small, with your entire roofing system. A small shingle issue can easily be missed by a homeowner, but a roofer is trained to spot out any small issues that can turn large if not addressed. Make sure to document or keep any records after each inspection. This will help a roofer understand the history of any issues or give insight on potential problems to look for. If you're not sure what to expect from a professional roofing inspection, we've got you covered here.
3.) Repairing
One missing or broken shingle might not seem like a huge problem for your roof—but that's not the case. Even a single damaged shingle can let enough water or debris get through to the other layers of your roof to cause major damage over time. Learn more about potential shingle damage you should be looking for here.
Is Your Home Ready to Be Re-Roofed?
Tri-County uses the highest quality shingles from Malarkey and GAF. Let us know if you want to learn more about choosing the right roof for your home.
Ask the Experts
Reach out to learn more about asphalt roofing and schedule your Free Roofing Estimate