Summertime is right around the corner and it's got the team at Tri-County Enterprises daydreaming about spending some quality time in the great outdoors.
It's also reminded us why we love working on our Comfort Zone underdecking projects so much—we get to transform unfinished, unused and unloved underdecks into luxury outdoor living spaces that help our clients spend more time outside.
A backyard is a terrible thing to waste, so we've compiled a few of our favorite Comfort Zone installs to help you get into the summer spirit and give you some inspiration for your next outdoor living project.
Get Inspired – Outdoor Living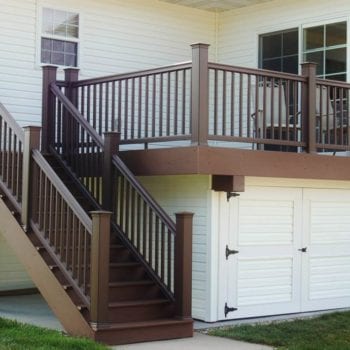 If you're looking for a secure place to store bikes, kayaks, gardening equipment, or anything else that you don't want taking up space in your garage, a finished underdeck can be an attractive upgrade from a stand-alone shed.
This Comfort Zone storage space perfectly matches the style of the house, and small details like the iron strap hinges add to its charm.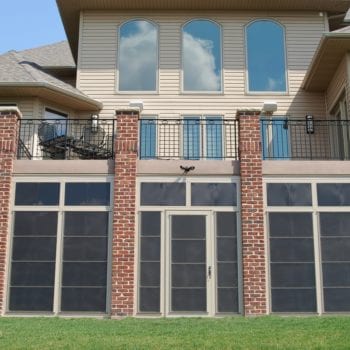 If you love spending time outside, but don't necessarily like all the bugs that come with it, a screened-in Comfort Zone can put you in the elements while protecting you from them! As a bonus, the dark screens featured on this Comfort Zone transformation give the homeowners added privacy from the outside.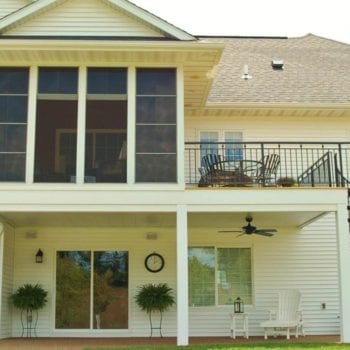 Tri-County can also help you create distinct outdoor spaces that connect to the inside—and to each other. It's a great option for families who have balconies that open to the outside from the master bedroom, since it lets the parents maintain a separate space of their own.
This house actually features two Comfort Zones—a screened-in porch on top, and an open concept living space on the bottom. We can't help but love the connecting spiral staircase and matching rail, which compliments the hardware found throughout the home's exterior.
Check out more of our Comfort Zone projects, and get a behind-the-scenes look at installation on our gallery page.