We often get questions about the process of filing an insurance claim, getting payment from your insurance company, and getting the repairs taken care of. While it may seem confusing at first, if you understand a few basics you can get some major exterior upgrades for the price of your deductible. Of course, every homeowners' policy is different, but over the last 20 years, we've seen just about every variety of policy and are happy to help you through the entire process. It's just one more way Tri-County creates a seamless customer experience.
Some of the questions we get asked regularly:
Do I have to go out and get estimates from multiple contractors?
When do I get the insurance check?
How do they know how much the repairs are going to cost?
Can I make money by finding a contractor who will do the repairs for less than what I'm getting from my insurance company?
How much will I have to pay out of pocket?
Scroll through the images below to get the answers to these questions.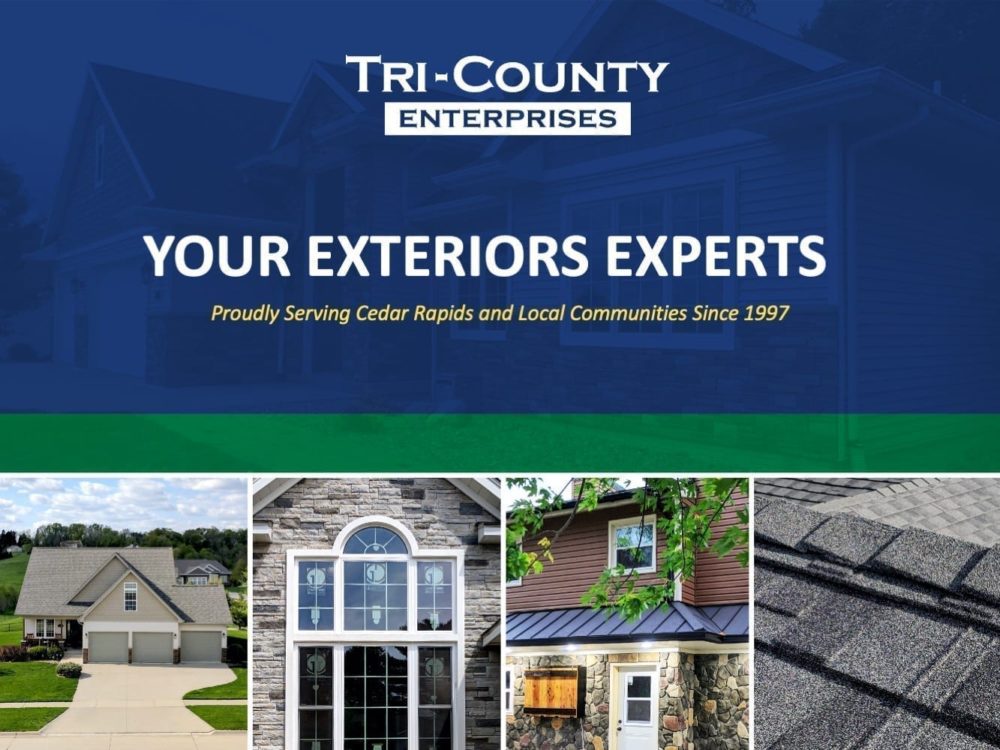 We were here before the latest storm and the one before that. And we'll be here long after the next storm, so you can trust that we stand behind our work and will do everything we can to make sure you love your home's new exterior.
If you need a free inspection after the latest storm, or it's just time for a new roof, siding, windows and doors, underdecking, or just about anything else on the exterior of your home, give us a call at 319-364-2220 or contact us online.