It's easy to think of your roof as just shingles, but under those shingles is a complex system working together to protect your home from the ever-changing Iowa weather. When you start seeing your roof as a system and not just a single thing, you realize how important it is to choose products that were designed to work together.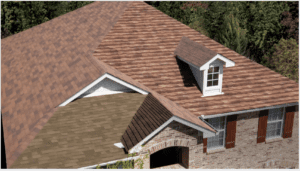 Too often we've seen other contractors choose materials based on the upfront cost, but not the long-term value. This often ends up in a mix-and-match roofing system, which we have coined a "Frankenstein roof," as it's made from a compilation of the cheapest parts from various companies. The other thing that homeowners find out after the fact, is that mixing-and-matching products gives manufacturers an opportunity to void their warranties or point fingers should issues arise.
Because of these problems with Frankenstein roofing systems, at Tri-County we prefer to use Malarkey's Secure Choice System. We like that Malarkey has designed an entire roofing system that functions together as a single unit, and not just a collection of random products that have been pieced together.
Malarkey also offers some of the best warranties in the industry: the Malarkey Emerald Premium Warranty. This warranty offers a full 45 years of protection on your roof (AND it's transferable to new potential homeowners). This is only available through the highest tier of dealers who pass Malarkey's strict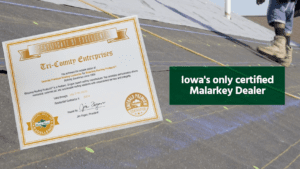 certification process. Malarkey knows that the longevity of your roofing system isn't determined by just the quality of the products being used, but also by the quality of the installation.
After Tri-County passed Malarkey's strict certification process, we are now able to offer the Emerald Premium Warranty when a customer chooses a Malarkey roofing system. We've worked hard over the last 20 years to build a reputation for quality work and a stress-free customer experience, so it's not a surprise that we're the only Malarkey dealer in Iowa to gain Emerald Premium status. We're proud of this designation, but we're even more excited to be able to provide one of the best warranties around to our customers.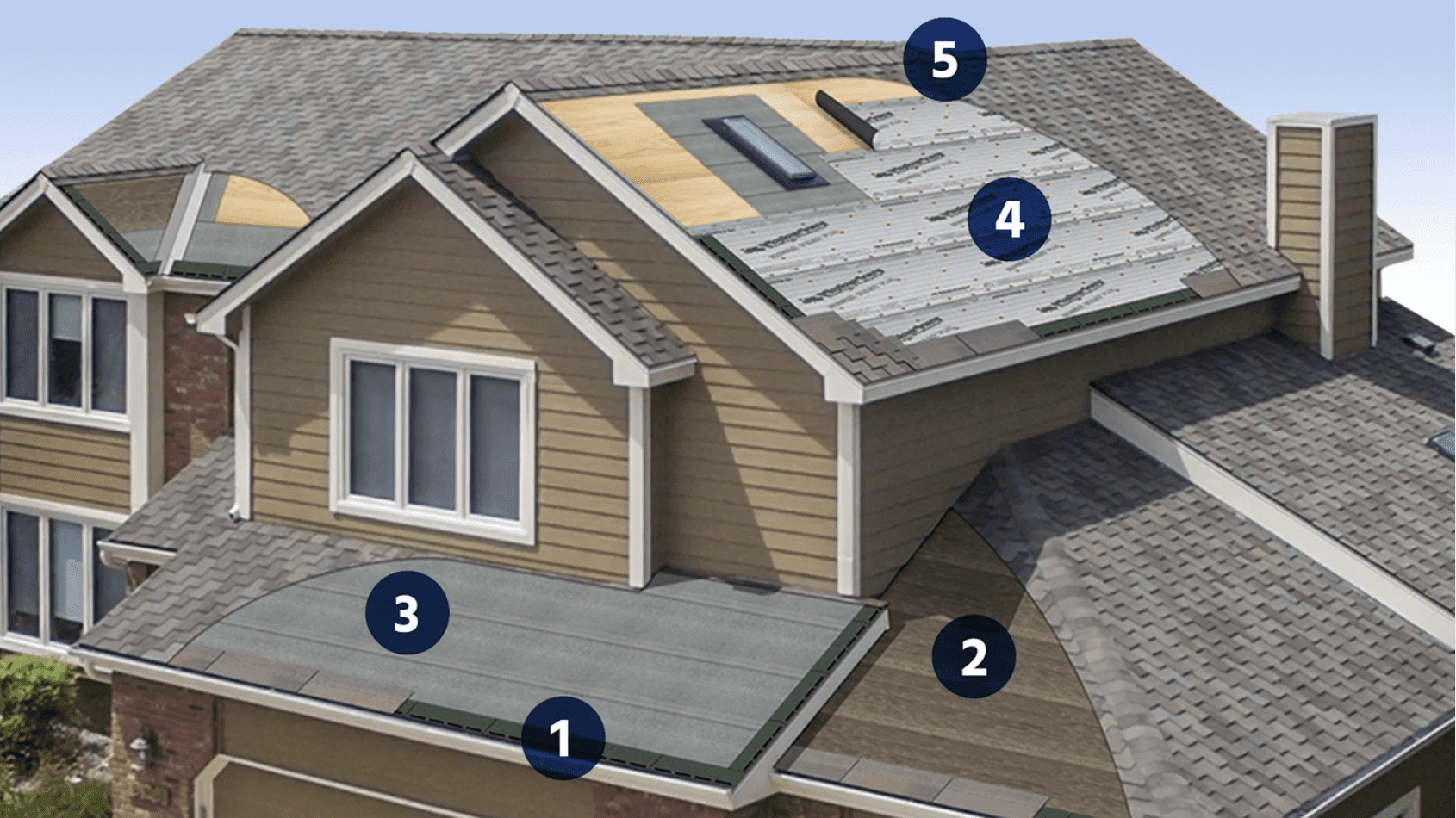 At Tri-County Enterprises, we use the full suite of Malarkey Secure Choice products—and never mix and match products from various manufacturers. We take pride in the high level of training our installers receive. After all—a quality product deserves a quality installation, and you deserve a quality, dependable roof you can trust to protect your home and everything in it for years to come.
Ask the Experts
Reach out to learn more about the Malarkey Emerald Premium Warranty and schedule your Free Roofing Estimate