New windows are a big investment. Once you've made the decision to replace your old windows, you'll have a number of other choices to make. You can expect your new windows to last 20 to 25 years if you choose quality products and have them installed by a reputable and experienced company. This means you will be living with the outcome of these decisions for multiple decades. We can't make these decisions for you, but we can provide you with information to make informed decisions. Below are explanations of some of the main choices you'll be making. 
Window Styles
While your home's windows provide much more than just aesthetics, how your windows' look is important for almost every homeowner. Double hung windows are a safe bet for almost any style of home. Double hung windows are also easier to clean as you can clean the outside of your window from the inside of your house. You can also get double hung windows (and other varieties) with or without grilles (the grid that divides windows into smaller sections). Grilles tend to give windows a more classic or traditional look. If your home has a more modern feel, you could try specialty shaped or geometric windows to add a little character to your home's style. The windows we install the most are Pinnacle made by Lindsay Windows— to the right you can see some of the different styles of Pinnacle windows from Lindsay. 
You can also choose different styles of windows for different parts of your home. For example, some homeowners like to go with double hung windows in the front for the curb appeal they provide, but choose casement windows in the back to allow for more natural light and airflow.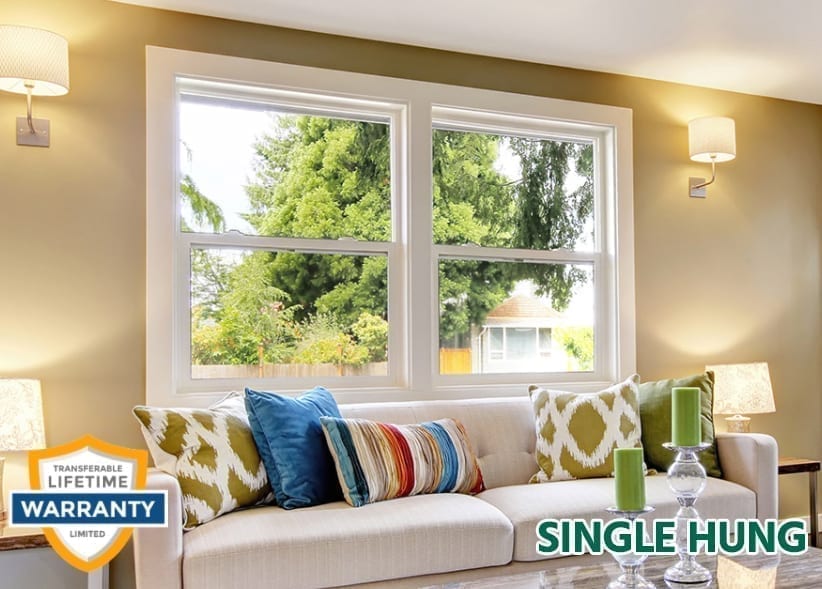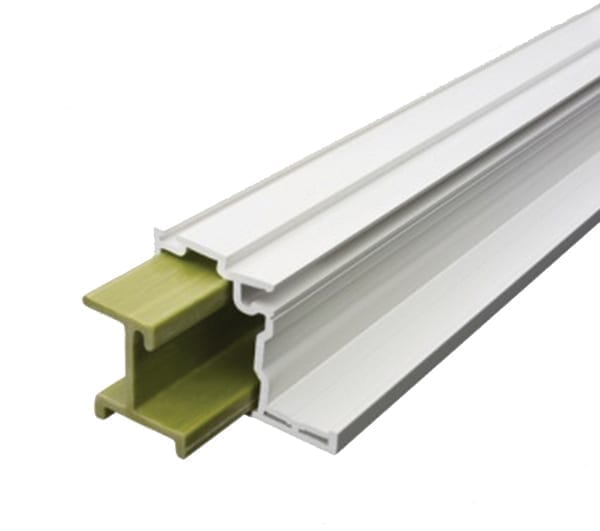 The frame material choice is important because it will determine the longevity and maintenance requirements of your windows. Vinyl is one of the most common choices for window frames. This is because it requires very little, if any, maintenance and offers great energy efficiency for being one of the least expensive frame materials. Wood window frames are classic looking and can be painted. They also insulate well, however, they require a fair amount of maintenance. In Iowa's humid summer climate, wood frames can also be susceptible to rot and termites. Aluminum window frames are durable and strong, but leave a lot to be desired when it comes to insulation because of aluminum's high level of heat transfer and loss— making them rare in Iowa. There are also Composite and Fiberglass frames, which can give the look of a wood frame but are virtually maintenance free. These options are more expensive but are also a great investment for homeowners.
Most windows today, especially in Iowa, are either double or triple pane windows. Double pane windows have become the standard for replacement windows and the extra pane provides additional insulation. Triple pane windows provide even more insulation with a third pane inserted in the middle, but are more expensive. In addition to the added insulation against heat and cold, the multiple panes also insulation against exterior noise. 
The space between the panes is often filled with either argon or krypton gas. These invisible, odorless gases help reduce thermal transfer because they are more dense than normal air. Both of these options are usually available for double or triple pane windows, but krypton is more dense, meaning it insulates even better but can be more expensive. 
Low-E glazing is an invisible coating that can be applied to either or both sides of a window. This coating reduces heat transfer which is important in Iowa where we move from extreme cold to extreme heat every year. 

Installation
No matter the choices you've made about the elements above, choosing an installer who is experienced and has a track record of quality work is essential. The number of panes or type of frame material will only matter if your windows are installed well. Windows are a big investment  and can last for about as long as you are in your home, so installation is the last place you want to cut corners. Ask friends and neighbors who they have used for window installation, check online reviews (like Google and Facebook), and call and ask plenty of questions.
Get a Free Estimate
Contact the Exterior Experts at Tri-County and get a free, in-person estimate or just let us know if you have any questions.